Raffle of Br. Mickey McGrath Drawings
Extended to #GivingTuesday, November 30th
Proceeds Benefit the Center for Environmental Transformation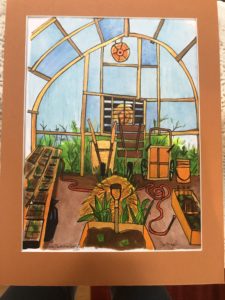 Drawing One                                Drawing Two
The Garden Gate                          The Greenhouse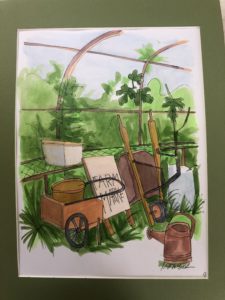 Drawing Three
The Farm Market
Br. Mickey will include a short message for the winner on the back of each drawing!
Instructions for Purchasing Raffle Tickets
Send an email to president@cfet.org or post on the Facebook Fundraiser page which drawing you are purchasing a raffle ticket for and how many raffle tickets you are purchasing.
You can secure your raffle tickets in three ways:

Make a contribution to the Facebook Fundraiser
Send your money via Venmo to @Camden-CFET

Be sure to indicate that this transfer is for the raffle

Send a check payable to CFET to CFET, c/o Mark Doorley, 1729 Ferry Ave., Camden, NJ 08104

Be sure to write in the memo line, Raffle

Raffle Tickets are $5 per ticket, 5 for $20
To learn more about CFET, visit our webpage at www.cfet.org. Follow us on Twitter @Camden_CFET, like our Facebook page, and follow us on Instagram @cfet_.