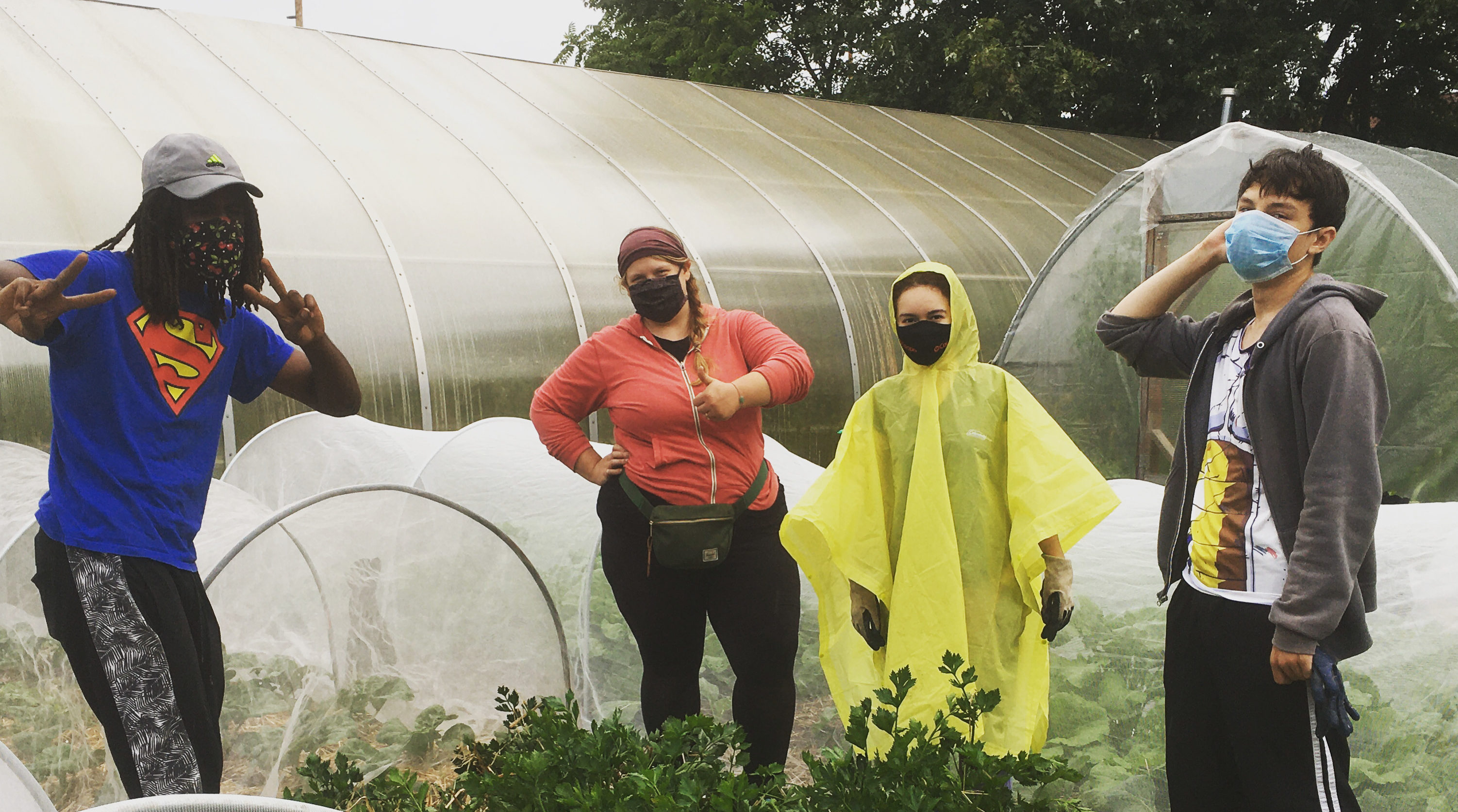 Mission:
The Center for Environmental Transformation (CFET) in Camden, New Jersey engages, educates, and inspires people to practice a more environmentally responsible way of living on the planet.
Vision:
In partnership with our neighbors, CFET strives to sponsor local solutions to environmental challenges.  In their own right these local solutions attempt to meet the need for a sustainable and healthy source of fresh produce for the children and adults of Waterfront South.  By welcoming others into this neighborhood, we hope to make Waterfront South a "seed bed" for the work of transformation that the current situation of the environment, all over the globe, demands.  We are creating space in which people of all traditions and cultures can gather to reflect on their environmental responsibility and learn through hands-on activity.
We intend to become for the people of Camden, as well as for those from throughout the region, an educational resource directed toward the transformation of our ways of walking on the earth – a transformation not only focused on changing behaviors, but more importantly, on changing our hearts and our attitudes, which will make more likely the permanence of our behavior changes.  We invite all who are willing and able, to join us in this work of treading more lightly on the earth and its resources.
Goals:
To partner with the people of Waterfront South, as well as organizations throughout the city, to produce organic, heirloom vegetables and native plant, and to discover ways to reuse material in the waste stream
To work with the residents of Waterfront South to advocate for healthy air, safe and clean streets, and sustainable employment opportunities
To host experiential learning retreats that are geared toward gaining a greater understanding of the principles of environmental justice and sustainability, thereby preparing adults and young adults to be educators in their neighborhoods, places of work or education, and home faith communities.
To host events throughout the year related to environmental issues such as an annual Earth Day celebration and an annual lecture in honor of Thomas Berry, a main source of inspiration for the work of CFET.
Our History
The idea for the Center for Environmental Transformation was born in the dialogue of a parish synod held in October 2005, when 360 parishioners of Sacred Heart Church gathered to talk about the future and our responsibility for it. A conversation began around the idea that Waterfront South in Camden, NJ is a perfect site for reflections on our responsibility to the earth: the water, the air, the animals, the plants, the trees and the people. We thought that we ought to address this responsibility, in activities ranging from land remediation to growing organic vegetables to planting trees to changing our own personal habits of energy consumption.
Since that time, CFET has become an agent for environmental justice in the Waterfront South neighborhood of Camden through collaboration with our neighbors, primarily by sponsoring projects like Eve's Gardens. We work alongside our neighbors to engage in actions that address the environmental challenges they live with. We are also an agent of education and training for people in other neighborhoods, both near and far. Our education focuses on helping others come to know and proclaim, in word and in action, each human being's responsibility to care for the earth.
Much of CFET's inspiration comes from the work of Thomas Berry, a cultural historian and self-described eco-theologian. His life's work was aimed at helping humanity to re-imagine its relationship to the natural world. For so long, and in many cases still today, humans view nature merely as a resource for the satisfaction of human needs and wants. Berry challenged us to come to a deeper appreciation of the fact that we are members of the community of living and non-living things that make up this universe. Our attitude toward nature ought to be one of reverence and awe, rather than exploitation and greed. This does not mean that nature is not a resource of the satisfaction of human need, but our pursuit of satisfaction ought to be tempered by respect for the value of nature independent of such need. It is through this re-imagined relationship of human beings in the natural world that we create our programming and outreach.
Board of Trustees
Portia Simmons: Chair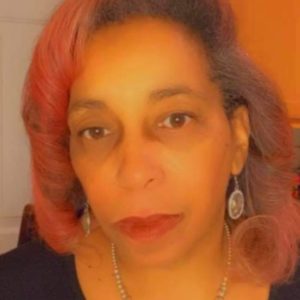 I am a proud "Jersey Girl"; born in Jersey City, raised in Newark and recently purchased my home here in Camden. I am a United States Army Veteran and have a background in Journalism, Public Affairs, Fund Development and Social Services. I have degrees in both Addictions Counseling and Human Services. I am excited to be a board member of CFET because I believe in its vision of providing information and education opportunities to improve and make positive changes to our environment. I am also a Reiki practitioner, a facilitator for Warrior Writers Workshops and an active member in The Mission Continues. Recently, I have started a small business, Garden Party! which provides instruction and supplies for making home terrariums. I look forward to working with the board, staff and volunteers.
Fun Fact: I had such a huge crop of cucumbers last season at my CFET garden bed that I learned how to make pickles
Kenneth E. Savage III (Kenny): Vice-Chair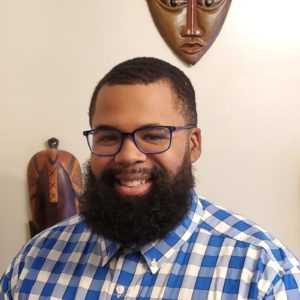 As a Marketing Specialist, I pride myself on understanding the community I am serving, which includes the needs, wants, and aspirations of its people. The most powerful way to learn about someone or help others is through communication and interaction; we must be a familiar face in the community and always have an open door and ear to whoever speaks. I care about the city of Camden; this community provided my education, my first real job, and so many friends and relationships. To be able to work with CFET towards a healthier more sustainable Camden while educating the future is beyond a blessing.
Affiliations: Co-Founder of iCreate Productions LLC;
Fun Fact: HUGE Carolina Panthers Fan!
Erica Figueroa: Secretary
My name is Erica Figueroa. I was born and raised in the city of Camden, it is my home. As a member of CFET, I am able to contribute to my community in various ways. I am able to assist with the initiatives CFET have to offer, spread awareness to combat injustices of all kinds and educate the community on these matters. What I value about CFET is the sense of community they have created throughout the organization and their passion for all they do around environmental transformation. My first year on the board consisted of a lot of observation and finding my footing. As I move into my second year, I see myself increasing my involvement within CFET and the community, building relationships/rapport, and working towards changing the narrative for the City of Camden.
Lisa Caswell: Treasurer
Lisa was born and raised in South Jersey but lived in NYC and Oakland, CA before returning home. Lisa was first exposed to issues around environmental justice while teaching in Brooklyn where her students had significantly higher asthma rates than their suburban peers. Lisa first experienced garden education for children while working as a first grade teacher at Malcolm X Elementary School in Berkeley, CA. Lisa and her family are parishioners at Sacred Heart Church in Waterfront South. When Lisa learned about the work that CFET does with environmental justice, urban farming, and immersion experiences she knew she wanted to become more involved. Lisa currently teaches an outdoor nature-based preschool class and leads a local Girl Scout troop.
Cheryl Heatwole-Shenk
Cheryl has been connected with CFET since it's early days. As a college student studying environmental science, she spent the summer of 2006 as an intern in the greenhouse and gardens. Cheryl and her family have lived in the Waterfront South neighborhood of Camden since 2007, where they are regular customers of CFET's farmers market and enjoy speaking to retreat groups at the Center. Cheryl teaches in the Montessori PreK/K program at Sacred Heart School, which she helped to found in 2015. Her passions for environmental, social, racial, and educational justice motivate her work to provide Montessori education in Camden and to support the mission of CFET. How did this native of southwest Virginia end up in Camden? The story begins with two people (not her!) meeting on a volcano in Guatemala in 2003. It's a long story…
Affiliations: Sacred Heart Montessori School
Rosy Arroyo
Affiliation: Camden County Government
Staff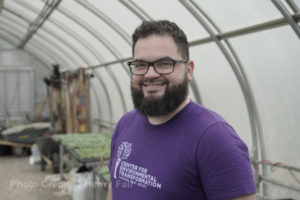 Angel Perez
Co-Executive Director of Environmental Justice
Email: angel@cfet.org
Jon Compton
Co-Executive Director of Urban Farming
Email: jon@cfet.org